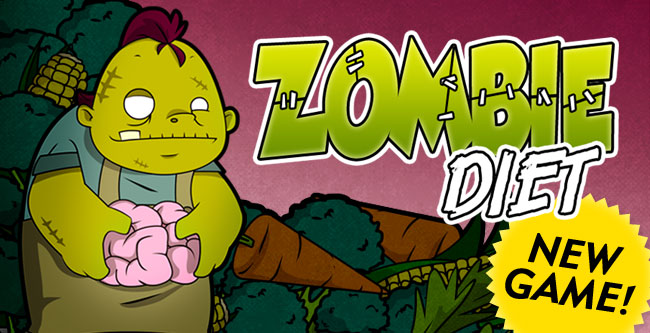 MORE BRAINS… More Brains… more brains! Zombie Diet is now available in iTunes. Yay!!!!
We all know how much those zombies love their brains. One thing many people aren't aware of is that zombies hate VEGETABLES! Go help your zombie satisfy their late night hunger cravings with a well-rounded diet of juicy brains. Catch the brains as they fall from the sky by tilting your device from side to side. Be careful though! It's raining vegetables too! Dodge the vegetables or make them explode mid-air by tapping them.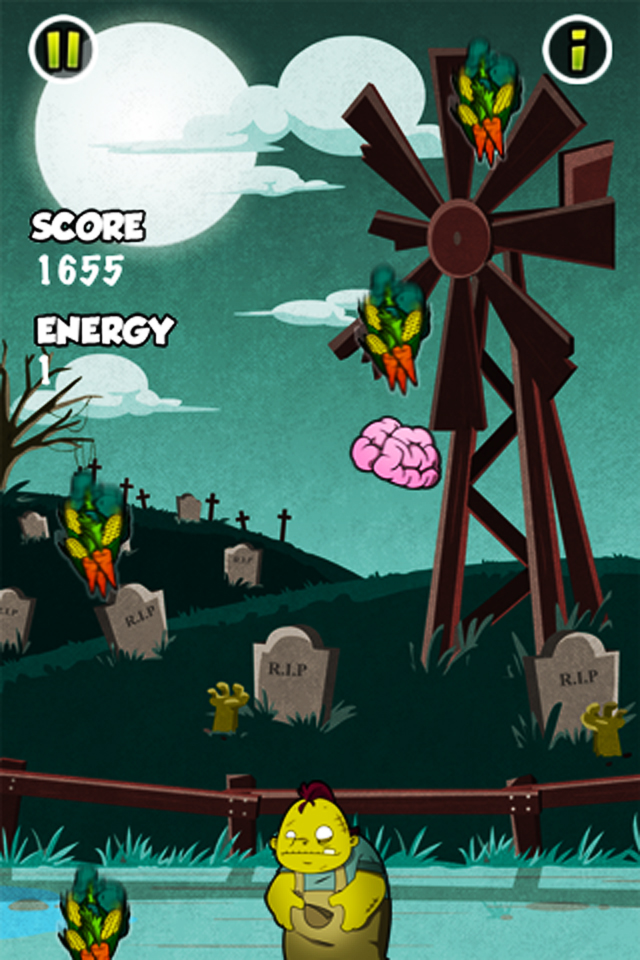 Increase your score for each brain that you catch. Bonus lives are awarded for every 5,000 points! Challenge yourself and the rest of the world with Gamecenter as you and your zombie get your fill at this all you can eat brain buffet.
Zombie Diet is super easy to play, but super addicting and hard to put down!
Features include:
✓ Gamecenter
✓ Retina display images
✓ Fun and colorful graphics
✓ Endless game to challenge your reflexes
✓ Kids mode – easier to play
✓ Share your high score on Facebook & Twitter