Help! All of Granny's feline friends have gotten stuck up in a tree. Catch the kittens as they leap back to Granny by tilting your device from side to side. Be careful though! The kittens have really shook up this tree full of crows and they are tipping eggs out of nests left and right.
Increase your score for each kitten that you catch. Bonus lives are awarded for every 7,000 points! Challenge yourself and the rest of the world as you and Granny take on the crows and help bring your kittens back to safety.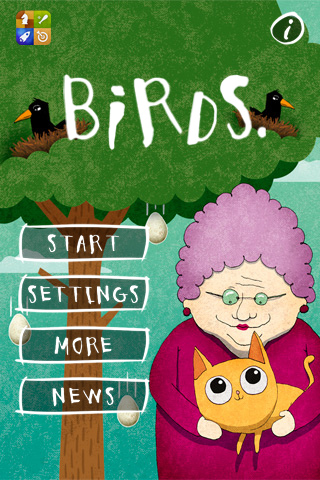 This game is super easy to play, but super addicting and hard to put down!
Some features in the first version include:
– Game center integration
– Retina display graphics! Looks amazing on iPhone 4 & 4S
– Endless game to challenge your reflexes
– New characters to be added monthly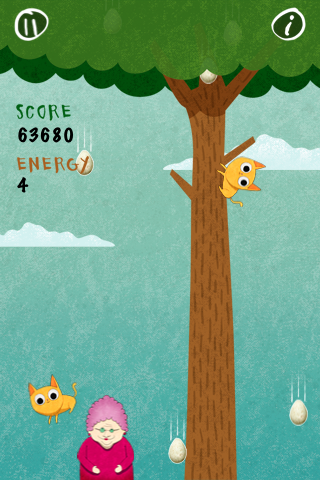 Thank you for downloading our app and we hope you enjoy it!
Sincerely,
RoboNacho Systems, LLC