The fire chase is on! Get this awesome new motorcycle bike hill racing game. WARNING: super addicting! Outrun the flaming hills or you die!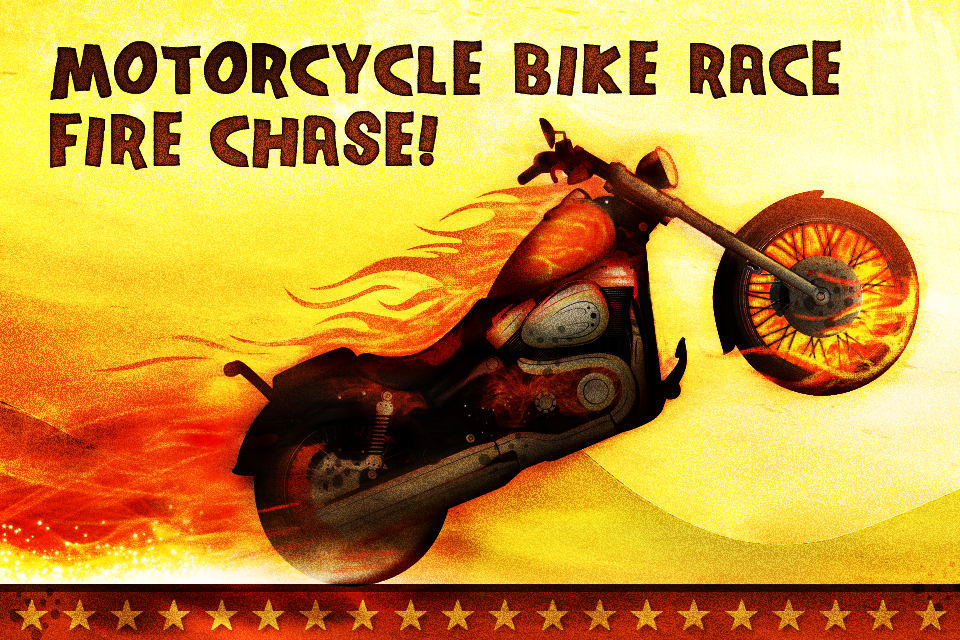 ★★★★★ "Warning: If you get this EPIC game you will be addicted. I downloaded this game last week and I've played it every day since then. I love the graphics and the overall concept. Excellent job guys!"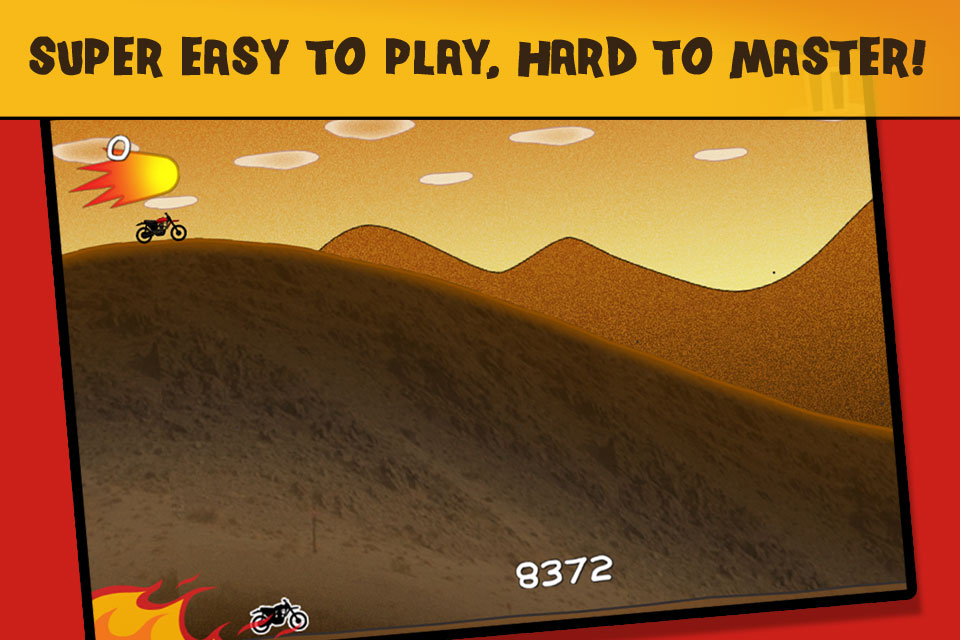 Get the PRO edition now with out the automatic pop-up banner ads so you can play Motorcycle Bike Race Fire Chase even faster without interruption!
PRO VERSION INCLUDES:
★ NO AUTOMATIC POP-UP ADS
★ DISCOUNTED IN APP PURCHASES
★ GAME CENTER
★ 10 DIFFERENT BIKES
★ POWER BOOSTS
★ 25 LEVELS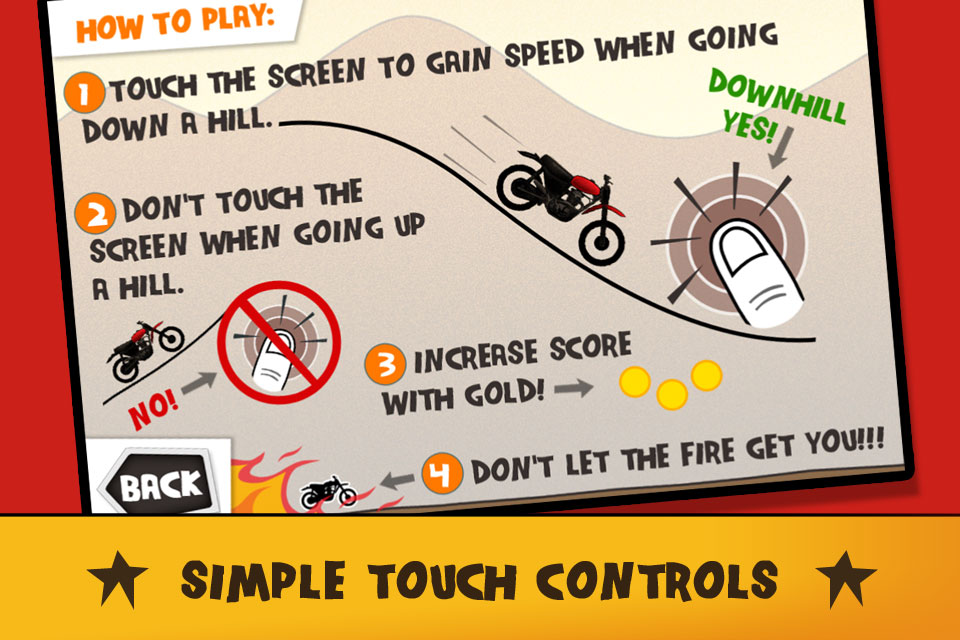 This game has hours of racing fun with 25 levels and 10 different moto bike upgrades. If you get stuck, grab some rocket boost power-ups to fly your motorcycle through the skies! Game Center for high scores – see how fast you can race these hills. Super easy touch controls.
Download this motorcycle bike racing game now!