Now you can play Meow Maze for FREE!
RoboNacho Systems is excited to announce the release of their free app version of Meow Maze in the iTunes store.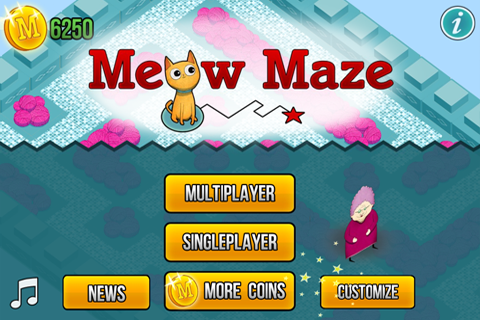 All of the kittens are lost in the maze! Help them back to their momma cat at the end as quick as you can.
You'll start off with Memaw Mable as your main character, but you'll quickly be able to unlock other characters and levels such as Percy Pippycock, Viola Vickers, and more once you start playing and winning rewards. (Even more characters are available in the full version of Meow Maze)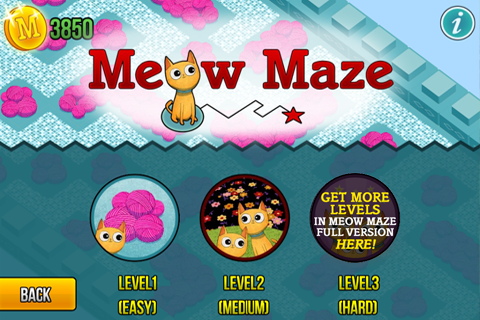 Play against people all over the world as you race to the finish line in this truly unique gameplay experience!
You can play in single player or multiplayer and race other players live on your device.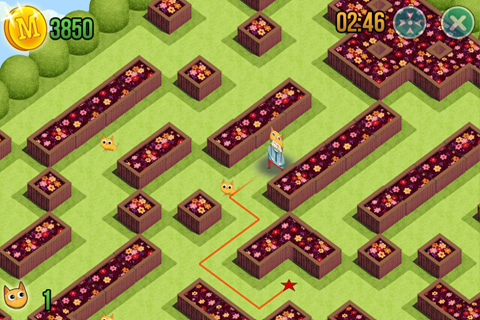 The more kittens you save in the maze the higher the reward when you win! You will be rewarded with coins at the end of the game that can be used to unlock other levels, characters, and items.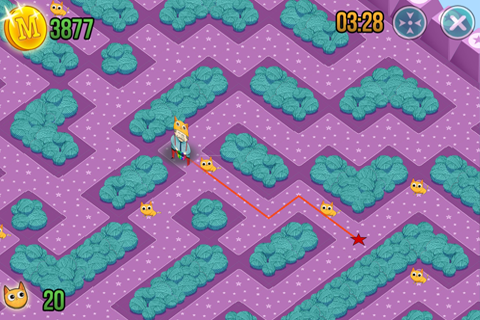 Each maze is randomly generated every time you play, so you'll never play the same maze twice.
Practice as much as you want in the single player mode, then head over to multiplayer to take on live people head-to-head through gamecenter.
Meow Maze features
– Gamecenter Leaderboards
– Multiplayer
– Compete Against Your Friends!
– Universal To Work On iPhone and iPad
– Fully Customizable Characters
– Retina Images
– Fun and Colorful Graphics
– It's a FREE Game!